J A to the Muah is in a lyrical state of mind on the "Last Kiss". No way can Mr. Raspy let a beat or chorus override his spit game. In the past, he's rhymed with Notorious B.I.G and battled Beanie Sigel and 50 Cent. No doubt the game has changed lyric wise. An overwhelming percentage of artists focus on denigrating others over limitable expenditures on materialistic desires via the internet.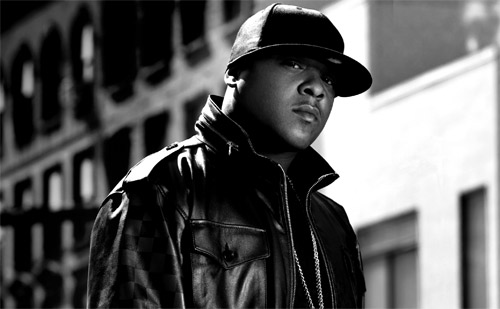 "The Last Kiss" will make rappers put their webcams aside and work on their lyrical linguistics. On the Buckwild track "Pain And Torture", Jada fiercely rhymes, "lacing them well it was destined for Jason to sale." But, can Mr. Raspy sale units in this downtrodden musical climate? The veteran producer, Buckwild provides a magnificent canvas for the Yonkers emcee to paint his gritty, street lyrics. It's the adrenaline pumping sound, reminiscent of a psychopathic movie which adds intensity to Jada's articulate vernacular.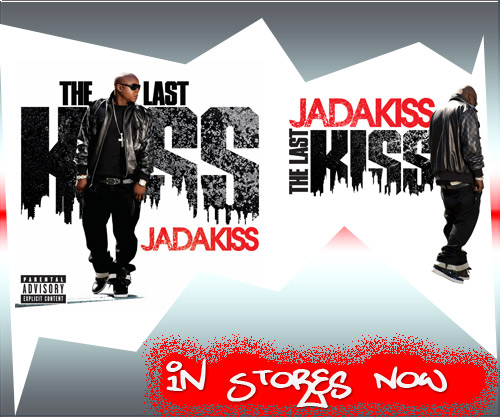 "Can't Stop Me" featuring Ayanna Irish is a commercial joint but it works well for the D Block lieutenant. It's sexy but tough. The Neo Da Matrix joint can diversify the dance floor with its pop sound, Irish's singing and Jada's clever lyrics. This track is filled with entertaining and ingenious tongue lashings. He spits, "You cannot stop me, so stop believing, ringtone rap this is not the season, punchlines hard enough to stop your breathing". (pull)"Who's Real" is a bouncy song with "Mr. Aaay", OJ Da Juiceman. Swizz Beatz proposes at the intro "He's phony, she's fake that's the type of people I hate". The energetic and catchy chorus combined with the beat pulls you into the song.(/pull) The track reminds me of an updated version of 1999's "Down Bottom" with Drag On and Juvenile. "Something Else" is tough, hardcore, "tuck your chain in music". Fiend's dark production makes one envision a desolate alley with a gang wearing leather jackets while their leader swings a ball and chain. The Jada and Young Jeezy collaboration is definitely
Something Else
. The Sean C and LV track, "One More Step" featuring "The Ghost" have the D-Block duo maximizing their back and forth flow over a echo sounding beat. Pinero and Kiss are the masters of this particular style of rap besides Bootcamp's Smif-N-Wessun. J. A .to the Muah proclaims "Jadakiss and S.P. do this effortless". Gun play, drugs, fashion and alpha male rhymes are scattered across the song. The Lil Homey Nas assists Mr. Raspy on the thought provoking "What If?". Controversial content floods this classic track. Jadakiss says, "What If Manhattan was hit by Hurricane Katrina, what if a black man was the one controlling FEMA." God Son verbally kills it with two questions "what if Saddam hung Bush" and "what if Hillary and them was reptillian, and 2012 was the end of men, and all world civilians". Chophouze's production is solid and doesn't overshadow the emcees superior lyrical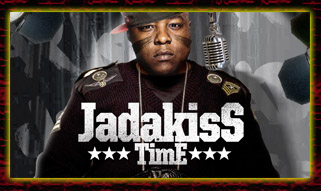 inquiries. "Things I've Been Through" featuring Luther Vandross is a reflective, pictorial journey of Kiss's quest for superstardom. He touches on the pitfalls and successes of his career. "Smoking Gun" , Cartel Gathering" with Ghost and Rae and "Letter To Big" are more dope cuts from Jada's album. "The Last Kiss" is a good third edition to Mr. Raspy's discography. My two beefs are the uneven distribution of solo tracks and collaborations and the lack of hardcore beats.
Words by: