It is no secret that American public education needs reforming. While schools in wealthy areas still offer world class educations, schools in poorer areas do not; too often in fact, these schools offer little at all in the way of education. Unfortunately, those being failed by poor public education are often minority students. This is both a moral injustice and an impediment to national economic growth.
There are opportunities to fix these problems and there are numerous organizations and thousands of committed individuals working hard everyday to reform public education. Many of those people are public school teachers who labor tirelessly to provide quality educations.Sadly, despite these efforts, there is still much work to be done. In New York City some of this work is being done by charter schools, publicly financed but privately run institutions. Not all charter schools are good schools, but
many are, and those that provide outstanding educations in low-income, often minority areas in Harlem, Brooklyn and the Bronx.
Despite a successful track record and despite the fact that charters in New York City are doing an excellent job of educating children there is currently a lawsuit making its way through the city courts that would bar the closing of 22 non-charter schools which are failing according the criteria of the city's Department of Education. Additionally, the suit bars the opening or relocation of 17 charter schools. It is no surprise the primary plaintiff in the case is the teacher's union, which is predictably trying to protect its members. It is no indictment of these teachers that their schools are failing. There are many reasons that a school may fail, and there is no doubt many outstanding teachers working at these 22 schools.
What is surprising and thoroughly disappointing is that the NAACP has signed onto the lawsuit as a plaintiff. According to Hazel Dukes, head of the New York State Chapter of the NAACP, collocating charter schools with traditional schools is a form of segregation. There are multiple reasons to be concerned and confused by this logic or lack-thereof.
For starters, the vast majority of students at New York City charter schools are minority students. So if a Harlem charter school shares a building with a traditional public school in Harlem, the odds are that most children enrolled in both schools are African-American or Hispanic. But what further complicates Dukes's position is that charter schools are not the only schools sharing space in the city. In fact, many traditional public schools all over the city share buildings due to a lack of space. If it is segregation for charters and traditional schools to share space, would not the same standard apply when two or more traditional public schools share a building? The fallibility of Dukes's position is obvious, what is less clear is the reason for her position.
Traditionally, of course, the NAACP has been a national leader for the rights of African-Americans, and the history of the prestigious organization shows how hard its members have fought for decades to achieve equal rights. The NAACP should be proud of all the work it has done for equal rights, until this battle began. Because now the NAACP finds itself in the awkward position of being on the wrong side of history.
Unlike many of the battles fought decades ago in my home state of Mississippi, this is not a battle between black and white for equal rights. It is a battle for equal opportunity for minority children. Every American, regardless of race or creed deserves an excellent education and our nation cheats itself when we deny even one potential innovator or leader, businessman or judge, doctor or astronaut the chance to pursue a dream because we failed to educate that individual. Why then, has a
respected institution like the NAACP with a courageous history of fighting for equal rights become an impediment to excellent educations for minority children? Dukes says she believes that children at collocated schools should have equal use of space and I cannot imagine that anyone would disagree. But suing to block the closure of schools failing minority students while preventing the opening of schools that would benefit minority students does nothing to address the issue of shared space.
In an article on the NAACP's website entitled "Separate and Unequal: Is Still Wrong" Dukes states "a quality education should be available for every child…" I have trouble imagining that charter school advocates would disagree. But the title of Dukes's article alone is a tacit admission that she is fighting against a quality education for some minority children. If the schools are separate and unequal, why is she leading the NAACP into a lawsuit that will keep the lower-performing schools open at the expense of the higher-performing schools?
Dukes is right that all students deserve a quality education, but in a city with over a million students, many of whom are not getting a quality education, shouldn't we start by providing a quality education to some? If there were a superman capable of reforming all of New York's failing schools at once and endowing all of the city's children with such an education then we would do well to wait for him. Unfortunately, there is no superman, and so we must act immediately to provide an excellent education to some students with the goal of one day providing ALL students with an outstanding education.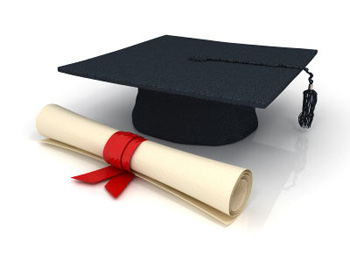 Sadly, Dukes's actions fall well short of her lofty words. Rather than helping facilitate educational opportunities for the minority youth of New York, Dukes has made the NAACP a roadblock to educational equity for minority children. It is a tragic and discouraging turn for a proud and historic organization.
Other news resources:
NYC Charter Schools
Wall Street Journal
Eduwonk.com
Students First
NY Daily News