With stellar songs like "Bad Jesus," "Red Rats," and my personal favorite, "Dirty Sexy Pig," the album should have been titled kick your ass and leave you begging for more because that is exactly what it does. In the age of poppy crap rock Sweet Cyanide has written the blueprint for a modern rock music masterpiece.
Although "Bad Things" is the song that took off, Red Revelations is filled with heavy music that grabs at the soul with unbelievable precision. "Burn For You," is a riveting song that emphasizes how hot the feeling can be when two people are madly in love.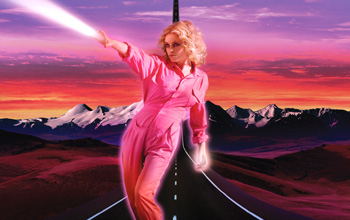 Head First is Goldfrapp's most powerful trip to date, a speedy rush of synth optimism, euphoria, fantasy and romance. With life affirming lyrics and stellar production it lifts off at full tilt and takes us on a journey to the heart of 2010.
With the help of five singers, two percussionists, a horn section, a bass player, and a sitar player Garza and Hilton set out to bring that big band party vibe to their loyal fan base from around the world.