With stellar songs like "Bad Jesus," "Red Rats," and my personal favorite, "Dirty Sexy Pig," the album should have been titled kick your ass and leave you begging for more because that is exactly what it does. In the age of poppy crap rock Sweet Cyanide has written the blueprint for a modern rock music masterpiece.
With the help of five singers, two percussionists, a horn section, a bass player, and a sitar player Garza and Hilton set out to bring that big band party vibe to their loyal fan base from around the world.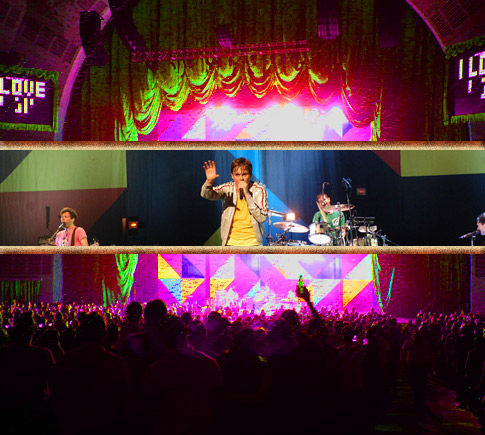 All the photos in this gallery are from Keane's New York City performance to a sold out Radio City Music Hall crowd on Wednesday, May 27th, 2009. No pictures or material may be reproduced or rebroadcast without written consent from the owner.
UK powerhouse Kasabian released their third record The West Rider Pauper Lunatic Asylum on June 9th, 2009 in the United States, on RCA Records. Produced by Serge Pizzorno and Dan the Automator (Gorillaz, DJ Shadow), it is a follow up to their second albumEmpire which debuted at #1 on the UK charts and was rewarded 9 of out 10 stars by the NME.