With the help of five singers, two percussionists, a horn section, a bass player, and a sitar player Garza and Hilton set out to bring that big band party vibe to their loyal fan base from around the world.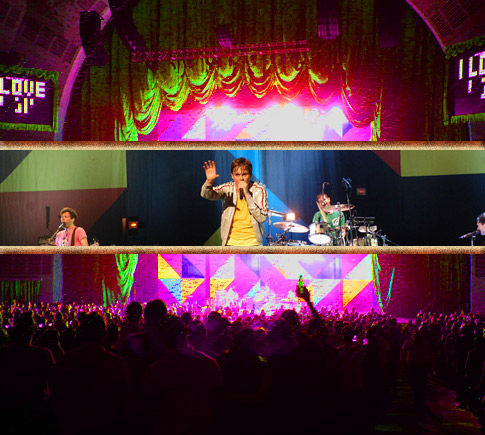 All the photos in this gallery are from Keane's New York City performance to a sold out Radio City Music Hall crowd on Wednesday, May 27th, 2009. No pictures or material may be reproduced or rebroadcast without written consent from the owner.
UK powerhouse Kasabian released their third record The West Rider Pauper Lunatic Asylum on June 9th, 2009 in the United States, on RCA Records. Produced by Serge Pizzorno and Dan the Automator (Gorillaz, DJ Shadow), it is a follow up to their second albumEmpire which debuted at #1 on the UK charts and was rewarded 9 of out 10 stars by the NME.

The insanity rolled down like the thunder from might Zeus himself the night Metallica blasted through Long Island's Nassau Colisseum. People were going absolutely insane as blue and green lasers swept through the Mosoleum's vast structure.
In the classic song "How High", Redman says "I get it on like Smif-N-Wess, who cliques the best." He answers the question on the BO2 intro with "talk that greasy, on and off tv, even pigs love the bosshogg's cd, what you find hard, I do it easy, I could see why the next guy want to be me."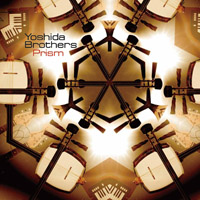 Japan's young masters of the ancient tsugaru-shamisen, are back with a new album, Prism. The aptly-named release reflects their long-standing commitment to traditional Japanese folk music, refracted through modern musical sensibilities, incorporating elements of pop, rock, and world music sounds.
The album reveals Ciara's growth as a singer, songwriter, producer, and performer reflecting not only her new artistic direction but also her vision on the ever-evolving worlds of music, dance, and fashion.