Maura Kennedy, one-half of the folk-pop mavens, The Kennedys, released her first solo album on Planned Effervescence Recordings on January 19, 2010. Parade of Echoes is a thirteen-song soliloquy to the light and dark sides of pop, cast in the brilliant sheen of her carillon harmonies and bell-like lead vocals. Renaissance-woman Maura (she's also a busy actress in NY) played most of the instruments, and produced and engineered the project. Parade of Echoes, recorded in makeshift tenement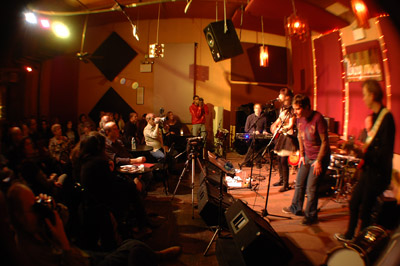 studios in the East Village, is a revealing, and at times courageous, musical diary. Maura wrote & recorded a song every month for one year, archiving her emotional highs and lows to share fearlessly with pop rockers, progressive acoustic types, & her loyal cult of fans who love a deep lyric welded to an incandescent melody.
As part of The Kennedys, Maura toured extensively and has headlined The Newport Folk Festival, Falcon Ridge and the Philly Folk Festival, and has frequently sat in with Nanci Griffith. In January 2010, Maura did a series of solo dates in support of the release of Parade of Echoes up and down the east coast. It's been said that a good songwriter comforts the disturbed, and disturbs the comfortable. Maura Kennedy, one of the true masters of the craft, does both with Parade of Echoes. She delivers power chords and hooks in spades, boldly busting out of any boundaries that genre descriptions might impose. Under the rich vocal tapestry is a rock-solid instrumental foundation that will have you slam dancing the subway with your earbuds blasting.
"Parade of Echoes is a tour-de-force of life's most challenging, and yet scintillating moments"
-UnRated NYC

All the photos in this gallery are from Maura Kennedy's rockin' show at Manhattan's The Living Room on Tuesday, January 19th, 2010.
Photos by: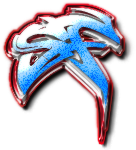 All images are copyrighted.
**Click on any picture below to initiate Lightbox Gallery.