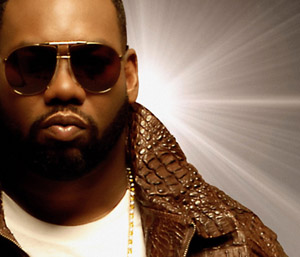 The years 1992-1993: A down period for East Coast rap, as New York MCs cowered at the larger-than-life exploits of the West Coast movement, fronted by Death Row Records, Dr. Dre, and his protégé Snoop Dogg. Enter a nine-man battalion from Staten Island, with honed lyrical swords and gobs of mystique. Enter The Wu-Tang (36 Chambers). Prominent members included Raekwon, the RZA, the GZA, Method Man, Ghostface Killah and the late Ol' Dirty Bastard (ODB). Their music was uncompromising, it was off-kilter, it was revolutionary. Never had rap seen such a large, uniformly strong collective. Even still, each man bore his own unique identity: If RZA was the production guru/mad scientist, Method Man was the charismatic class clown. If GZA was the even-tempered veteran, ODB was the irrepressible maverick.
But 23-year old Raekwon proved himself an enigma: capable of daringly revealing insight or intimidating, glass-cutting bravado. Equally aplomb at the soulful narrative and the multi-syllabic stanza. Timeless tracks from 36 Chambers, in its entirety a classic, are doused with Raekwon's bloodletting pen game—the ubiquitous "C.R.E.A.M.," the stark, staggering "Can It Be All So Simple."
After successful solo efforts by fellow Clan members Method Man and ODB, fans clamored for a Raekwon album. He more than obliged, vaulting into rap's pantheon with 1995's Only Built 4 Cuban Linx (Loud Records/RCA). Cuban Linx, the utter truth when it was released, stands still as modern gospel. The dark, daring, divulging opus boasted gem after gem: "Knowledge God" and "Incarcerated Scarfaces" were esoteric jaunts into drug dealer consciousness; "Criminology" and "Glaciers Of Ice" high-powered exercises in slick crime-talk; "Rainy Days" and "Verbal Intercourse" (featuring prodigy Nas, fresh off his Illmatic debut) swaths of light splayed into New York's dark corners. Even the skits on Cuban Linx were radical in their form and execution. "I was still caught up in that drug life, that war, that ambience," a worldlier Raekwon, nicknamed the Chef for his inimitable flavor, reflects. "I brought my experience of street life with me to the studio. Some rap for fun and some rap about things they can relate to." It seems everyone related to the daring Cuban Linx, despite its devilish subject matter—akin to Brian De Palma's Scarface, unapologetically steeped in the world of drugs and crime. But Cuban Linx wasn't sensational or hyperbolic; it portrayed a marginally amplified reality as lived and observed by Raekwon, aka Lou Diamonds, and his accomplice Ghostface Killah, aka Tony Starks. Nas, The Notorious B.I.G, Jay-Z, even 2Pac and his reincarnation Makaveli were influenced by what the Chef had cooked up. The culture and its artists were literally forced to change course after Cuban Linx, the proverbial boulder in the stream. From there, Raekwon would go on to release half a dozen albums under his own name or jointly with Ghosftace Killah. The Wu as a whole dropped seven more full-lengths, including this year's Chamber Music.
Now, fourteen years since his groundbreaking debut, Raekwon is readying its long-overdue sequel: Only Built 4 Cuban Linx II. In a comfortable label situation at the EMI Group, and signed to manager Mel Carter's new imprint Ice Water Inc, the Chef is preparing for more history. The buzz single "New Wu," produced by the RZA and featuring Ghostface Killah and Method Man, was released in late April to critical acclaim and fan frenzy. Raekwon is excited about the project though well aware of the implications in trying to follow a landmark album "I'm really confident with what we've put together with II," he states. "It's another classic. I challenged myself and I didn't try to repeat myself or topics. I just had to make sure I captured the feeling that the first one had and gave to the listener." Though the RZA shares production duties with a talented spate of beatmarkers, Linx II matches the cohesiveness of the original. The cast is legendary: Dr. Dre, Pete Rock, Marley Marl, Erick Sermon, The Alchemist, Tru Master, Scram Jones and newcomer/in-house Ice Water producer BT. Perhaps most noteworthy is a pair of beats from the revered J. Dilla, rest in peace. Sorry Charles Hamilton, but these are legit. Dilla, feeling his imminent mortality, was determined to work with Raekwon; he set aside those beats for the Chef just for this moment. Raekwon, in turn, was determined to match the caliber and zeal of the production with the depth of his written word: "As an MC, I wanted to challenge myself at all times. I felt that using multiple producers would immediately make II different from the original. I also invited rappers from outside the Wu family to be a part of it this time, MCs that I really respect and felt were in my creative space: Jadakiss, Busta Rhymes, Beanie Sigel and Slick Rick."
Kicking the door off the hinges is "House Of Flying Daggers" featuring Clan kin Inspektah Deck, Ghostface Killah and Method Man. Produced by the uncommonly gifted J. Dilla, "Daggers" is a breakneck affair that's paradoxically musical and militant. "Busta Rhymes brought the track to my attention," Raekwon points out. "As soon as I heard it, I knew I'd found the sister to 'Triumph' [the stellar single off Wu-Tang Clan's 1997 sophomore effort, Wu Tang Forever]. Dilla opened the door for other producers to be involved because we were originally going to do it strictly with the RZA. But I knew that so many producers loved the first Cuban, and were influenced by what the RZA had done, so why not open up the album to others? I went for the vintage producer list —champions without opponents—and the ones I approached told me it's 'both a challenge and an honor.'"
Pete Rock and Marley Marl's contributions —the cinematic, drum-laden "Sonny's Missing" and the fervent, guitar-laced "Pyrex Visions," respectively— are refreshingly devoid of choruses, of formulas. "Everything isn't about a hook, it's about that feeling," the Chef asserts. "I was going for the mood versus the big records. There was no A&R over my shoulder telling me to add this or that, and that feels good."
"10 Bricks" featuring Ghostface and Cappadonna and produced by J. Dilla, "Canal Street," and "Surgical Gloves," produced by The Alchemist, are pure, raw rap: sonic offerings that meld muscular, pugilistic rhymes and flows with defiant, vigorous production. They are consummate bangers, forcing involuntary stoplight headnod when the next car pulls up bumping them at full volume. Raekwon and the good Dr. Dre joined forced on two songs, "Catalina" and "We Ain't Goin' Nowhere," both featuring Busta Rhymes. The former is a dawdling, creepy piano track, on which Raekwon unleashes his most innovative flow to date—multi-syllabic rhyme bars littered with vignette upon vignette. His cadence here seems to have found an entirely new compass. Busta's hook wails fittingly: "You'd realize there's nothing impossible/I can walk on water." Meanwhile, Raekwon excitedly describes the more uptempo "We Ain't Goin' Nowhere" as "2009 Dr. Dre coming to New York!"
Speaking of the Big Apple, underrated Gotham producer Scram Jones (Scarface, Tragedy Khadafi, Saigon) checks in with the menacing, flute-furrowed "Walk With Me" and the imperial retrospective "Kiss The Ring" featuring Inspektah Deck and Masta Killah. Not to be outdone, the Rza, sole sonic architect of the original Cuban Linx, delivers a quartet of fury: the aforementioned "New Wu," "Godfather," "Rock Star," and "Have Mercy." "Godfather" ingeniously and triumphantly updates the classic Wu sound. The hard-hitting, almost gothic track underpins Raekwon's ambitious rhymes and Inspektah Deck's best showing since 1997's "Triumph." The avant-garde and stadium-friendly "Rock Star" boasts slashing guitars and an eerie, textured female background vocal. "Rock Star" is in itself a thoroughly new facet to Linx II. Supplemental mic skills come from the always-welcome GZA and another of Inspektah Deck's four album appearances. On the downright pious "Have Mercy," Raekwon invites Philly's own Beanie Sigel to join him in pouring his heart out over RZA's voluptuous live bass and devout sampled refrain. The result is divine.
The Chef's recipe called for a host of ingredients blended into a fulfilling final product, and the plan has worked. Raekwon solicited other virtuosos, both to diversify the fare on Only Built 4 Cuban Linx II and to catalyze RZA into bringing his absolute best: "I built the RZA robot to challenge RZA," he reveals. "To challenge his philosophy of putting the album together. And when I finally came back with where I wanted to go with it, RZA said, 'You got a 100 on the test! You're the dude to beat this year!' '" Raekwon has long been the man to beat, since his days throwing verbal darts in Staten Island's Park Hill section. With more than a decade and a half in the game, Raekwon is the bridge between legendary artists of yesteryear and the next crop of MCs. But don't expect him to pass the torch quite yet. He is Built for this.
Bio courtesy of EMI Music