Massive Attack are a collaborative British music production duo from Bristol. Working alongside co-producers, various favoured session musicians and guest vocalists, they make records and tour live. The duo are considered to be progenitors of the trip hop genre. Originally three in number, DJs Grantley "Grant" Marshall (a.k.a. Daddy G or "G"), Andrew "Andy" Vowles (a.k.a. Mushroom or "Mush") and graffiti artist-turned-MC Robert Del Naja (a.k.a. 3D or "D") met as members of DJ/MC collective, The Wild Bunch. One of the first homegrown soundsystems in the UK, The Wild Bunch became dominant on the Bristolian club scene in the mid-1980s. Massive Attack itself started as a spin-off production trio in 1988, with the independently-released song, "Any Love", sung by falsetto-voiced singer-songwriter Carlton McCarthy, and then, with considerable backing from Neneh Cherry, they signed to Circa Records in 1990 – committing to deliver six studio albums and a "best of" compilation. Circa became a subsidiary of, and was later subsumed into, Virgin Records, which in turn was acquired by the now Terra Firma-owned major, EMI.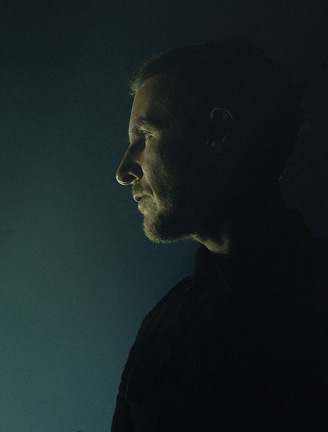 The group's most recent album, Heligoland features the singing of perennial choice Horace Andy plus the following invited vocalists: Tunde Adebimpe of TV On The Radio, Damon Albarn of Gorillaz, Hope Sandoval of Hope Sandoval And The Warm Inventions and Mazzy Star, Guy Garvey of Elbow and Martina Topley-Bird, as well as guitar playing by Adrian Utley of Portishead (on "Saturday Come Slow"), keys from Portishead collaborator John Baggott (most notably on "Atlas Air"), keys and synth bass from Damon Albarn ("Splitting the Atom" and "Flat of the Blade" respectively), guitar (various tracks) and bass ("Girl I Love You") by Neil Davidge and bass by Billy Fuller of Beak> on various tracks.
The record features drumming from the late Jerry Fuchs. This is in addition to the work of regular session and touring drummer Damon Reece. Long-time session guitar collaborator, Angelo Bruschini did not contribute this time round. Dan Brown and Stew Jackson (Robot Club) co-wrote "Paradise Circus", played guitar on and co-wrote "Saturday Come Slow", and part-programmed and engineered those tracks. Tim Goldsworthy contributed additional production (specific tracks unstated). Most tracks were mixed with Mark "Spike" Stent and then all were mastered with Tim Young at Metropolis Studios, as with previous records. Unlike previous records, there are no personal acknowledgements on the inlay. Overall, Neil Davidge co-produced all Heligoland's tracks with Robert Del Naja only (except 3, 7 and 9 where Grant Marshall was also involved, that is to say, only to co-produce the songs he initiated), though Marshall has a co-write credit on every track. The album is dedicated to the memory of acclaimed Blue Lines co-producer, Jonny Dollar.
Source: Wiki
Photos by:

All images are copyrighted.
**Click on any picture below to initiate Lightbox Gallery.