In a clear, alluring voice that pulls you into the driving beat, Reni Lane sings,"There's a time, there's a place for us…" It is a fitting beginning to her debut album, and a strong step into the ring by a heavyweight pop contender, a musical powerhouse, whose time is now. Powerhouse? (pull)With her orange hair, and tall quirky mystique you might not expect this description, but one listen to her record and powerhouse becomes a most apropos moniker.(/pull) Reni Lane's ride so far has been brisk. Moving to Manhattan at 18, she spent the summer trading songs with east village songwriters at the well-known Sidewalk Café (known for launching the careers of Suzanne Vega, Beck, and Regina Spektor). In the fall she enrolled in Columbia University and set up a makeshift club guerilla style in her dorm room, complete with stage and lights, and began throwing parties. As word of her talent spread she began performing at various campus events and city venues, and eventually by 2007 she was touring Holland with her band, where she played the famous Melweg in Amsterdam. Upon her return stateside, she was approached by MTV to star in their "First Ladies of Rock" ad campaign sponsored by Virgin Mobile, while seminal culture magazine Nylon, did a feature spread on her in their 2008 music issue. Later that year Reni inked a deal with Custard/Universal Motown records. Now rooted in the East Village, Reni has attracted a sizable and diverse audience all her own. Fusing fashion, cutting edge music, and an exhilarating delivery, the stylish chanteuse has something for everyone.
Her magnetic personality and natural stage presence cast a spell on all in attendance who immediately become entranced in the spirit of all things Reni. In fact, her shows have even the most jaded New York crowds dancing and having fun as she triggers music samples with her Nintendo Wii controllers. At her core though, she is a true musician. Whether singing, or playing guitar and piano, this multi-talented artist delivers an exciting show that leaves everyone wanting more; a fact that made her spring residency at New York's Ella Lounge a hot ticket. The 11 songs from her fall 2009 Custard/Universal Motown release showcase not only her unique character and voice, but also her significant skill at storytelling. It's not very often that an artist like Reni Lane comes along with the presence and sound to move people profoundly and effortlessly. Pick any track off of her new album and you instantly recognize who she is: a talented musician with depth and soul; a singer with a voice that is not only beautiful, but speaks to you; and a daring artist all flame and spirit using electrically charged songs to carry her stories to you. "There's a time, there's a place for us…" and now is the time and the place for Reni Lane.
____________________________________________
All the photos in this gallery are from Reni Lane's New York City performance to a lively crowd at the Ella Lounge on Wednesday, June 10th, 2009. No pictures or material may be reproduced or republished without written consent from the owner.

**Click on any picture in below gallery to initiate Lightbox Effect.
(c) UnRated NYC 2009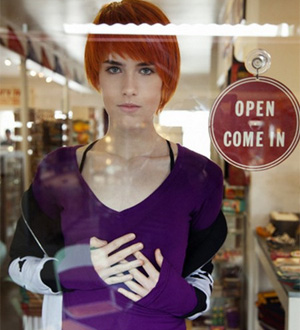 All images are copyrighted.


[RSSImport display="5″ feedurl="http://feedurl.com/" before_desc="
" displaydescriptions="true" after_desc=" " html="false" truncatedescchar="200″ truncatedescstring=" … " truncatetitlechar=" " truncatetitlestring=" … " before_date=" " date="false" after_date=" " before_creator=" " creator="false" after_creator=" " start_items="
" start_item="
" end_item="
" target="" charsetscan="false" debug="false" before_noitems="
" noitems="No items, feed is empty." after_noitems="
" before_error="
" error="Error: Feed has a error or is not valid" after_error="
" paging="false"]