Since its launch the acclaimed Southport Weekender album series has featured mixes from some of the world's DJ elite including Jazzanova, Mr. Scruff, Kerri Chandler, Gilles Peterson, Jazzy B, DJ Spen, Tony Humphries, Quentin Harris and many more. Having rocked the rafters of Southport Weekender 43 festival this past November, versatile music heavyweights Ashley Beedle and King Britt continue the infectious party vibe with Southport Weekender Vol. 8 on suSU music. For those in North America (and perhaps unaware), Southport Weekender is Europe's most unique and best loved indoor soulful music festival. In fact, the Southport Weekender is celebrating 21 glorious years of festival madness with two events every year! Attracting 5000+ party folks to the indoor Pontins Holiday Complex in Southport, it's dubbed as the "UK's friendliest party." Southport features four arenas, boasting a heavyweight selection of cutting edge and classic soulful music from House, Jazz, broken beats, drum n' bass, Hip-Hop, deep house, R&B, Soul, Jazz Funk, Rare Groove, Nu Soul with amazing performances from the world's DJ Elite, Live acts and PA's. (pull)With Southport Weekender Vol. 8, Ashley Beedle and King Britt provide a selection of tracks that embodies the spirit of what this festival is all about.(/pull) Each artist delivers a fantastically eclectic mix riddled with delightful soulful classics, contemporary dancefloor nuggets and exclusive new tracks. Here, Beedle offers his own "Heavy Disco Edit" of Peven Everett's "Surely Shorty" while King Britt drops in his own exclusive remixes of Ursula Rucker "Electric Santeria" and Zaki Ibrahim "Money," to name a few.
Ashley Beedle (the guy on the left) is a British house music DJ and producer. People often confuse him for being of Asian origin, but his ethnicity is partly Barbadan. Beedle first began DJing in the late 1980s during the heyday of acid house. After hearing Norman Jay on KISS FM (a pirate radio station), he became more interested in deep disco. In the early 1990s, he teamed up with Rob Mello and John Howard to form the Black Science Orchestra, who released several club hits in the 1990s (such as their remix of The Trammps's "Where Were You?", "Strong", and "New Jersey Deep"). While working with the Black Science Orchestra (whose debut full-length arrived late in 1994), Beedle also started a project with Dave Hill and Rocky & Diesel, known as The Ballistic Brothers. The resulting LP, 1994's London Hooligan Soul, was a major dance music hit. Soon after this release, he teamed up again with Rocky & Diesel as X-Press 2; their single "The Sound" became a dance hit in America. The Ballistic Brothers returned in 1997 with a second full-length, Rude System, and alongside them Beedle released two solo EPs. Beedle continued to remix heavily into the 2000s, and heads the labels Soundboy Entertainment, Afroart, and Ill Sun. In 2005, Beedle remixed Bob Marley's "Get Up, Stand Up" to create a mashup with Damian "Junior Gong" Marley's "Welcome to Jamrock" for the Bob Marley compilation album, Africa Unite: The Singles Collection, released in the United States on November 8, 2005. The Beedle remix is titled, "Stand Up Jamrock (Ashley Beedle Remix)." Beedle is referenced in the Daft Punk song "Teachers."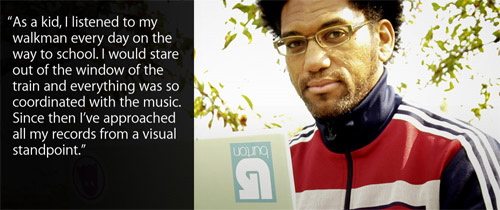 A wise man once said "It is better to be feared than respected, and better to make money than be loved." But it is best to have all these riches. In an art form and a business where all of the above seem impossible, there are few aesthetes who attain the unattainable without a whit of attitude. King Britt is one. This Philadelphia born and raised DJ has been an international funk brother, a majordomo of moody hip hop, and a preeminent purveyor of delicate danceable soul with a jazzy touch, since the 1980s. The 80s?! H-h-h-ang on. You mean the time of "Thriller" and Depeche Mode, the new wave soul of ABC, the synth-funk of Yaz, the wine bar jazz of Grover Washington Jr., and Philllayyy rap acts like Schooly and Steady and Jazzy and Fresh Prince!? Yes, the 80s, when life and music and clubbing and dressing up and romance and sex was cool, cheesy fun. This is the 80s King Britt's Sylk 130 celebrates on their soulsonicly forceful second CD, Re-Members Only, their first album for San Francisco's Six Degrees Records. You can trust your 80s digi-funk to the hands and mind of King Britt. Britt's been through the music-making-mill, starting in 1988 when he was hanging out at clubs like Black Banana; the after-hour spot where he made his acquaintance with DJ extraordinaire Josh Wink. Together with Wink and apart, Britt has made a name for himself with remixes and production credits for Tori Amos, Donna Lewis, Keoki, Jazzanova, G-Love & Special Sauce, United Future Organization and Gilles Peterson. Individually they made solo sensations like Wink's Higher State Of Consciousness and Britt's DJ gig with Digable Planets. They recorded classics like metallic "Strong Song" (on Vinyl Solution UK as Just King & Wink) and the sanctified "Tribal Confession" (for Strictly Rhythm under the moniker E-Culture). Utlimately, after beingdissatisfied with the way business was being done, the duo developed Ovum, alife-force influenced organic electronic/soul label that reflected both sides oftheir prisms. Ovum, via RuffHouse/Columbia, released among other things, (pull)Sylk 130's debut When The Funk Hits The Fan, Britt's 1998 faux-soundtrack to the 70s-retro movie in his mind. "That first album was about a time when I found my purpose in life…music," says King, calling to order the autobiographical ideology behind his records. This first LP was about my conditioning years, the music that shaped my whole life as I see it today. (/pull)"Re-Members Only is the long awaited, oft-promised, second part of King's autobiographical Philly trilogy. Re might well be dedicated to the digital soul, synth-driven new wave, MTV and radio shows like "Rock Over London" and "For Headphones Only," the stuff of his youth. But it doesn't sound it. That's the point. Re-Members Only is about taking the past, like the music of Talk Talk, Art of Noise and The Isley Brothers and making it Now. "Those are groups that didn't fit the traditional 80s mold," says King. "Those acts sounded more like today." Re-members Only is about ABC's Martin Fry, Yaz's Alison Moyet, Digable Planet's C-Knowledge, De La Soul's Pos and Trugoy, DJ Jazzy Jeff and the late great Philadelphia, grand daddy of smooth jazz, saxophonist Grover Washington Jr., all of whom partnered with King for this record. That's what made this so personal," says King of Re-Members. "It's the album I always wanted to buy in high school with heroes I've admired from afar. To actually meet them and work with them is not only a dream, but an honor. I felt that these artists would dig what was in my head. I don't even care whether the project is ever released, because the experience of making it was so deep." The crisp crinkly funk and oxygenated-space-jazzy Re-members Only was recorded throughout sunny days and hazy nights at Philly's The Studio; home to Sylk 130 collaborator Larry Gold, and a place full of memories that King "Re-members" fondly."I want people to know that this music crosses all boundaries and cultures. I want people to listen all the way through and say, 'Wow. I wish there really was a radio station that played like that," explains King. Take the trippy revisionist old school sound of "Cobbs Creek." Dedicated to Philly's greenest,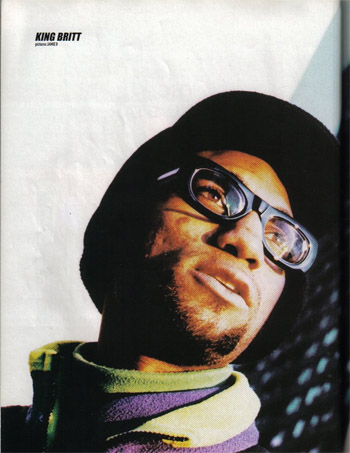 streetiest area. Sylk 130 with Jazzy Jeff and Pos and Trugoy from De La Soul turned it into a battle track, like in "Wild Style." "Both parties were too cool with each to battle, so I said "Let's do the track like an underground party near Cobbs Creek. So I pressed up the track I had already made on vinyl and had Jazzy Jeff cut live while Tru and Pos put the flow down. A magical moment in time!" The magic doesn't stop there. There's the finicky free-stylin' electro vibe of "Rising" featuring Kathy Sledge and dedicated to the spirit of Mantronix. There's the lean analog funk of "Beauty of Machines" and the old school summery "All The Way Live" with Capitol A and Alma Horton. "This is for the radio baby !!!" yells King. There's "I'll Do It for You" featuring Britt's SCUBA (a King Britt alias project of the white label variety) partner Vikter Duplaix. "I originally wrote the tune for Erykah Badu. Got no response. I let Vikter hear it and he wrote a fantastic song. Very sensual. One for the ladies of the 80s." Then there's Britt's three favorite moments: "For Love," "Skipping Stones" and "One And Only." "I had always talked to Grover about working together," says King of "For Love's" near-avant soul excursion. "At a friend's going away party he said to call him. There was a tone in his voice like, "I Mean Call Me." My wife encouraged me to call and a few weeks later we created a masterpiece. This was one of the last recordings of the legend. He will always live on in our hearts." Then there's the layered angelic chorus and clattering soul of "Skipping Stones," Alison Moyet's first song in four years. "She was no-nonsense. One take. This was the first song to inspire her to write lyrics again after so long. And after I sent the music to her one time, she sent back the most beautiful words of her career. Damn ….." Then there was the last track written for Re-Members, "One and Only" featuring ABC's crooner Martin Fry: "I always thought of Martin as this cool sophisticated stylist. I wanted to hear him on a Prince type of track but with ABC production. So I sent the music to him and a week later he was on a plane to South Street," laughs King. "He's a hell of a guy and a fantastic hook writer." (pull)Sylk 130 is a flexible, free-floating membership of Philly-grown men and women dedicated to Britt's sylk-y vibe.(/pull) Amongst them, poetess/chanteuse Ursula Rucker in particular is one whom Britt has developed a relationship with as co-conspirator for several projects including their house classic "Supernatural" (as Firefly) and her upcoming debut CD. Meanwhile, bassist Philip Charles has become Britt's right hand. Beyond his role as musician, Charles, with whom King scored a platinum record for remixing Macy Gray's "Do Something," co-wrote and co-produced much of Re-Members Only. As for Britt's excursion into Six Degrees territory, the former Ovum-label-owner (he's broken ranks to concentrate on being an artist/ DJ) says, "I wanted to center on my work. Six Degrees is a small label comprised of major label honchos who said they had enough of the corporate machine. They have the knowledge and the dedication to a priority project like Sylk 130. They are the shit." Judging from the company King Britt keeps on Re-Members Only he knows of what he speaks. From the spacey-yet-moistly organic soul of Re-Members Only its obvious that King Britt knows a lot more than he's letting on.