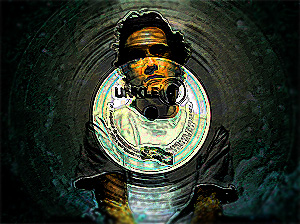 On 27th July, 2009, UNKLE's James Lavelle released GU37 BANGKOK, his most radical and creative Global Underground mix to date. It's a rainbow of sound, dazzling with colour. A spectrum of some of the most exciting sounds in electronic music today. GU37 BANGKOK dawns with a flourish of orchestral violins and goes on to deliver on all fronts: original, wide-ranging, cohesive, with shades of darkness and light, and tough, continuously funky grooves. Lavelle's new mix album is smooth but with rough edges. There are tracks taken from the 50 or so already short-listed for the new UNKLE album – like 'Heavy Drug', as well as tracks and remixes from The Big Pink, Radiohead, School of Seven Bells, James Holden, Doves, Animal Collective, Dubfire, Fergie and more! There are certain mix albums that remain on top of the pile, and this is definitely one.
James Lavelle is a DJ, electronic recording artist and record label boss. Born into a family with a strong tradition of music, Lavelle first began by learning the cello with his Granny in Oxford.While attending Cherwell Upper School, Lavelle's music career started at 15 when he ran block parties in Oxford. (pull)At only 18 he started the Mo' Wax label, taking the name from his club night at the time, Mo' Wax Please.(/pull) Around the same time he started the
That's How It Is
night with Gilles Peterson, which went on to become one of London's longest running nights. In 1996 Mo' Wax released one of electronic music's most celebrated albums, DJ Shadow's seminal Endtroducing…… Soon after this Lavelle started work on an album with DJ Shadow under the name UNKLE, though it is widely known that DJ Shadow did all the production work. The resulting release Psyence Fiction featured collaborations with Richard Ashcroft, Mike D, Badly Drawn Boy and Thom Yorke. In 2003, he released a follow up to Psyence Fiction, titled Never, Never, Land, though this album saw DJ Shadow replaced by Richard File as the second full time member of UNKLE. It featured collaborations with 3D of Massive Attack and Josh Homme of Queens of the Stone Age among others. He is a long time resident at Fabric in London, mixing the inaugural Fabric Live mix album.
Lavelle has also mixed three progressive house albums for Global Underground. He has produced a number of film soundtracks, including Sexy Beast. (pull)Also an in demand remixer, he has reworked tracks by Garbage, The Verve, Beck and Massive Attack.(/pull) In an August 2006 interview with The Skinny, Lavelle revealed that he's working with Chris Goss and Autolux on the follow up to Never, Never, Land, entitled War Stories. Of the album's direction, he said "It's rawer than ''Psyence Fiction'' and Never, Never, Land although it's more in the vein of the traditional singer/songwriter. If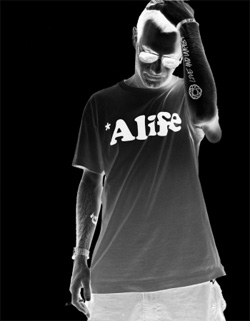 the first record was UNKLE does hiphop and the second record was UNKLE does electronic, then this one is like UNKLE does rock, but it'll hopefully still have its continuity." Of other forthcoming projects, he revealed "I'm working on a film with Darren Aronofsky at the moment. It's a collaboration between me and Clint Mansell who did the score, it's to remix the score and do a whole new DVD package, the film is unbelievable. I'm working on a documentary about Abel Ferrara as well." He has recently finished working alongside his brother Aidan Lavelle on the soundtrack for the movie of the popular sci-fi series The X Files. Lupe Fiasco mentions Lavelle along with DJ Shadow in the single "Superstar."