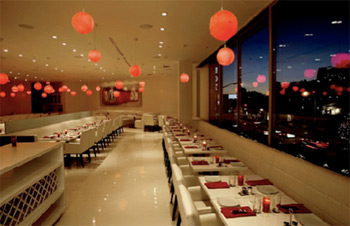 The general belief is that we in the Western World live in a civilized society. To keep it civilized we have all sorts of rules; some are legal and others are just forms of behavior we call common courtesy. This brings me to a pet peeve I have developed over the past few years. I believe that young children do not belong in upscale restaurants where patrons pay large sums to enjoy fine dining.
A person goes out for a fine dining experience, meaning good food and a certain quiet ambience of the dining room. He does not want a crying baby or a whining toddler sitting near him. He doesn't want a child running around while the parents continue eating. From the perspective of the restaurant, a waiter carrying a large tray of food could be tripped by a child darting around the tables. The child could be hurt, as well as the waiter. Just last week my husband and I went to a restaurant considered to be fine dining. For two people without drinks the bill was $150.00 and with a tip even higher.
One table over was a couple with two children. One child was a toddler around 3 years old and the other a baby of a few months sleeping in a carrier. They arrived a few minutes after we did. Everything was fine until the toddler finished his meal before his parents, and they let him down from his seat to roam about. Before they let him down, he had cars to play with at the table. When he would not listen to the father about how he was playing with the cars, the father took them away. Of course that started a crying jag which was stopped by letting him walk around while they finished eating. The first time he appeared near our table he was cute and we made faces at each other. By the fourth or fifth time he had actually run by, it was tiresome and annoying to us and some other patrons, but nobody said anything for fear of offending the parents. Finally, my husband quietly pulled aside the waiter, who promptly told the owner. He approached the parents and the child went back to his toddler chair. He was not too happy I might add, and acted out his anger by kicking the chair and banging on the table. It was around 10:00 PM and way past his bed time. The parents having finally finished eating, paid up and left. My husband and I along with some others heaved a big sigh of relief.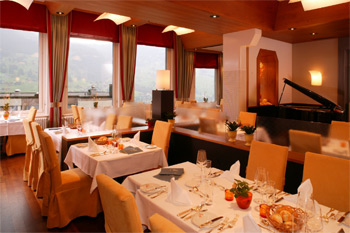 Now I like children as much as the next person. I have five of my own and nine beautiful grandchildren. When my children were toddlers, I would never have dreamed about taking them to a fine dining restaurant. First we were too poor for all of us to go, but really it would have not been a good experience for any of us. The children would not have appreciated the food and we would not have enjoyed the food or the ambience. Today, young parents think nothing of taking their toddlers out to eat. There are family oriented restaurants where adults and their children are welcome. They have special chairs for toddlers and the food is adaptable to their needs. Parents of young children seem focused so much on their children and their lives, that they sometimes forget there are others around them. If they thought for just a minute about those around them, I believe they might just have a second thought about bringing the children to the fancy restaurant. . However, there are those who do recognize the existence of other patrons, but choose to selfishly do whatever pleases them

There are two solutions: babysitters for the considerate young parents, and alerting the restaurant's manager or owner to keep the ambience of his restaurant by setting a tone. That means not allowing children under a certain age to dine there or having children who misbehave removed by the parents. I have seen an owner speak to a customer with disruptive children and tell them the restaurant will wrap up their food, but they cannot stay in the restaurant because they are disturbing the other diners. Just some common courtesy ought to do it.