I've seen Cheap Trick in concert 10 times in the last decade, and nine of those performances were in different ZIP codes. Why? Because they're one of the best live acts out there.
Absent from the American live scene since the late '70s, the British pop-art band played its first New York date in 35 years at the Concert Hall this past July.
With the Maiden England world tour kicking off just six days ago in Charlotte, the group was rested and ready to deliver its signature, galloping brand of aggressively intricate, massively influential music that they've been assaulting the world with since their 1980 recording debut.
I always knew that for me to absorb the full impact of Pink Floyd's music required a live stage with instruments, singers, and visual effects; so when the opportunity to see The Australian Pink Floyd Show (TAPFS) in New York City came to fruition I just had to be there.
She may be a granny, but she can still rock.
Since the early '70s, Bebe Buell has worn a lot of hats: Playboy Playmate, model, muse—she served as part inspiration for the character Penny Lane in Cameron Crowe's Academy Award-winning film Almost Famous)—author (the New York Times bestseller Rebel Heart), and celebrity mom of Liv Tyler. [...]
People often say that my music reminds them of the music of Jack Johnson, John Mayer, Jason Mraz and sometimes Nick Drake, but with my own unique twist (hopefully)
For three decades the Brooklyn Botanic Garden has been home to the Sakura Matsuri festival, a two-day festival comprised of both traditional and contemporary Japanese arts and culture, including dance, costume play ("cosplay"), workshops, demonstrations, and guided tours of the Garden's Japanese plant collections.
The smell of Jasmine in Tunisia has wafted across Mediterranean Africa into Egypt, and the road from Tahrir Square now leads into Jordan, Yemen, Bahrain, Libya and Iran. It also leads to Jerusalem. In the wake of these uprisings, it is sad to see that America's one true ally in the region, Israel, is [...]
Although it may be good television, I think it's rather sad witnessing the downfall of a superstar. Seeing Mel Gibson go off in tirades about his wife and Jews, watching this year's Celebrity Apprentice verbally abusing each other, and most recently, Charlie Sheen's gibberish infused rants about "tiger blood" and "winning."
Damn the Torpedoes became an instant classic, but the story behind its inception is just as fascinating as the record itself, and nobody tells it better than the award winning Classic Albums documentary series.
On her most recent album Who Knows Where The Time Goes singer/songwriter Rondi Charleston provides listeners with an enchanting narrative about love, hope, and strength.
The terrorists with which the United States is now at war globally represent a tiny fraction of the world's billion Muslims. America is not a country of intolerance and xenophobia. The great thing about our country is that people are free to be themselves and do as they please so long as they don't hurt others.
The only thing that separates predator from prey is skills, and New York based lyrical alchemist, NOTAR, has a surplus big enough to fill an aircraft hangar.
As a founding member and primary singer/songwriter of The Jayhawks, Mark Olson often sang behind the beat, letting the music dictate which direction his voice would travel, but on his newest album to date, Many Colored Kite his voice leads the inspiring sounds that create this beautiful collection of songs.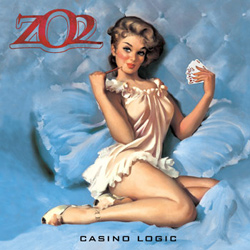 Playing birthday shows for kids may be a great way to meet hot moms and start a new prepubescent fan base, but get a record deal? Seems a bit far fetched if you ask me, but Z02 members Joey Cassata and brothers Paulie and David Zablidowsky (otherwise known as Joey, Paulie Z, and David Z) have been doing pretty well by this formula.