AT SEA's captivating audio presence can be likened to a conglomeration of Jeff Buckley meets Muse meets Pink Floyd. In the spirit of fun — the band is unafraid to explore new territory in all directions, creating both walls of sound and quiet ballads, and performing in various configurations, stemming from an intimate one-man unplugged gig to shows housing a full–band-with- occasional special-guests appearances. "In the end, it's about taking the listener on a ride," says Jason, lead vocalist and founding member. "That speechless, awestruck thrill ride that you go on when a piece of music seems to hone in on that point in your chest and just plays right into it—you know, when you feel connected to it. When it speaks to you. That's when it's most fun, for us and for the listener."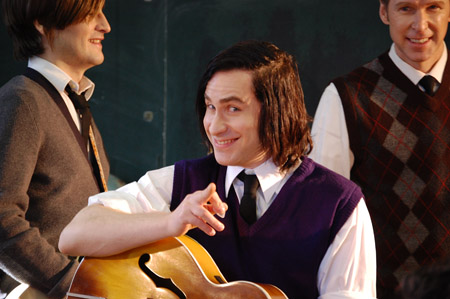 The spirit of change and openness in AT SEA was in part inspired by the addition of guitarist/multi-instrumentalist Andrew Burns, an accomplished musician and songwriter. Andrew joins longstanding bandmates Geoff Council (bass/vocals) and Jeff Olson (drums/percussion) along with Brody on lead vocals, guitar, and various programming odds and ends. The new lineup brings with it a greater sense of collaboration and play, with everyone chiming in on the development of new songs and sounds. AT SEA builds on a rich legacy that includes stellar reviews and mentions in publications like The Big Takeover, The Deli, Keyboard magazine, and The New York Times. Be on the lookout for their new video "Low Light," coming soon to a tiny you tube screen near you.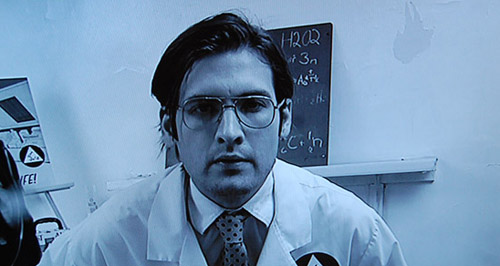 ___________________________________
All the photos in this gallery are from At Sea's video shoot for the band's upcoming single, "Low Light."
[These photos were taken on location in Brooklyn, NY in mid-Jan 2010]

All images are copyrighted.
**Click on any picture below to initiate Lightbox Gallery.