Kermit the frog once said, "It ain't easy being green," and for the people of Ireland nothing could have been closer to the truth. As potato famine spread across the land millions of Irish families, with little or no money, were forced to settle in the cities that ships landed in. Despite their unfortunate predicament the Irish not only found the strength to survive, but played a major role in America's development. Today, Irish culture is in full effect, and the largest celebration of the holiday takes place in New York, where the annual St. Patrick's Day Parade draws an average of two million people. If you plan on going "green" this year then expanding your knowledge base of Irish music is crucial. "It's that bitter sweetness," U2's Bono tells Singer/Songwriter Moya Brennan on her new PBS special Music of Ireland: Welcome Home. "Irish music has that sadness in it; even at its most happy."
The program traces the origins of Irish music, and features exclusive interviews with U2's Bono and Adam Clayton, Michael Flatley and Bill Whelan of Riverdance, Live Aid and Band Aid founder Bob Geldof of The Boomtown Rats, Sinéad O'Connor, Pete Seeger, The Chieftains' Paddy Moloney, former Celtic Woman Órla Fallon, Black 47's Larry Kirwan, six-time Academy Award-nominated director Jim Sheridan, the late Liam Clancy in his final U.S. television interview, and many other Irish musicians, scholars, journalists, and producers. Brennan, Enya's eldest sister, conducts intimate interviews that weave a thread of connections and themes, both past and present, that link Ireland's unique and sizeable contribution to both the music world and the creative arts – from rock to folk, country to classical, dance, film, and literature.
Revealing stories include Seeger's discovery of Irish music, Bob Dylan educating Bono on the Clancy Brothers and the McPeake family, the inspiration behind Van Morrison's music and lyrics, Riverdance's beginnings, and The Chieftains' early days. Never-before-seen performances by U2 and Friends, Clannad, The Dubliners' John Sheahan, Paddy Moloney and Moya Brennan, the McPeake Family, and an authentic Dublin pub session combine with vintage clips of The Clancy Brothers and Tommy Makem and The Dubliners on The Ed Sullivan Show, Judy Collins playing music from the 'old country,' The Pogues and Van Morrison with The Chieftains on RTE's Late, Late Show, and Riverdance's debut at Eurovision to illustrate the full breadth of the Irish musical spectrum.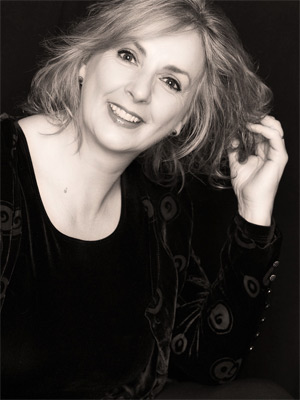 "This has been an amazing journey so far," Moya Brennan told UnRated NYC."Never in my 40 years of working in the Irish music community had I totally recognized the impact we have all had on the world generally and in America specifically.And I must say, it has been a real treat to be on the other side of the camera talking to Glen, Damien, Paddy, Sinéad, Bono, Adam, and so many others." Music of Ireland – Welcome Home is directed by four-time Emmy Award-winner Philip Marshall, a former senior producer and director at THIRTEEN/WNET and current executive producer of national productions for Maryland Public Television.
After watching Moya's in-depth look at the spirit of Irish music heritage you'll be fully equipped to down a pint and sing with the best of them. Being green may not be easy, but on March 17th it sure is fun. Have a safe a happy St. Patrick's Day from all of us here at UnRated NYC.